A Vendor Management System (VMS) That Fits Your Business
Streamline your supply chain workforce management, reduce spending, and access valuable data and insight that enable more informed workforce decisions—all with the SAP Fieldglass VMS.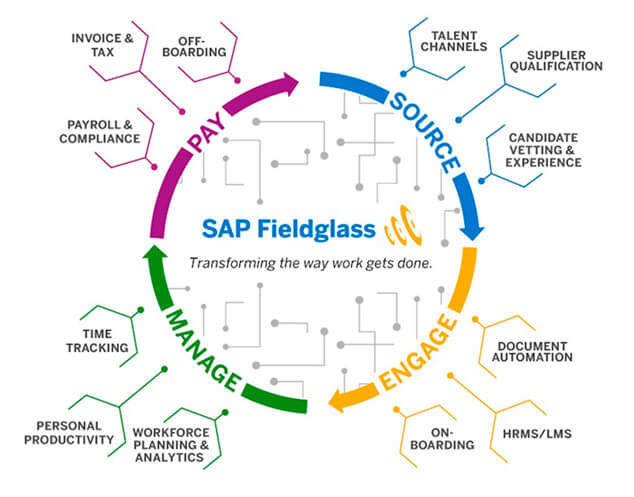 SAP Fieldglass VMS
SAP Fieldglass is a leading cloud-based VMS that automates and streamlines the workforce management process. From work requisition and management to deployment and payment and everything in between, Fieldglass gives you the control, visibility, and security you need to enable data-driven decision making and achieve maximized ROI.
With the largest and most trusted VMS in the world, the Fieldglass platform gives you a holistic view of your workforce, ensuring a more efficient and profitable distribution center operation.